Love cherries? Us, too. When we searched for cherry wedding inspiration, it's not that surprising that cherry blossoms dominated. Who doesn't love that gorgeous pale pink? But that's not what we were looking for. We think it's time to get BOLD with some totally saturated, gorgeous cherry red wedding inspiration that'll knock your socks off. Ready? Here are six ways to incorporate cherry red into your wedding day: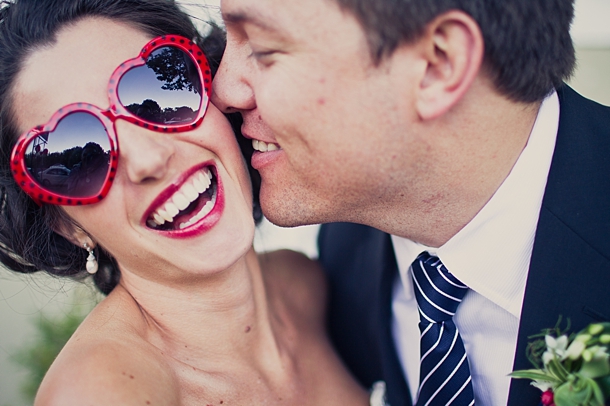 A pop of color: You may be dressed all in white but that doesn't mean you can't add a pop of color to your wedding day ensemble in the form of a bridal jewelry set or an amazing pair of sunglasses.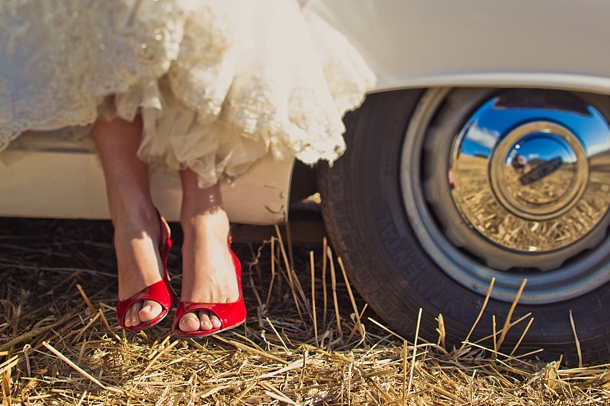 Wrap your toes in red: Sunglasses too much? Then how about your bridal shoes? Wedding accessories are the perfect place to play with a little (or a lot) of color!
Your bridesmaids' jewelry: In this red bridesmaid jewelry set the color of red ripe cherries isn't the only inspiring thing. We love how the shape of the vivid pearls brings cherries to mind.
Or their dresses: Red bridesmaids' dresses are amazing already- cherry red bridesmaids' dresses? To die for. We're not going to say they'll ever wear them again but pick the right cut and they might!
A tasty treat: Cherry red is more than just a color when you use it as flavor inspiration for your reception meal or wedding cake. Great caterers will get creative when it comes to using cherry – think savory foods infused with this awesome flavor.
The cake: Not a fan of cherry? Bright red cherry blossoms – which, yes, isn't the norm – on your cake will wow your guests.
Cherry red probably won't be the dominant color in your wedding color scheme but it is literally one of the most beautiful accent colors there is. If you're still looking for that perfect accent color, consider it!
Images via: Southbound Bride; The Wedding Library; Love My Dress UK